For over 50 years, Sheridan House Family Ministries has provided residential care for children in the tri-county area of South Florida. We offer assistance to families with middle-school-aged children (grades 6-8) and high-school-aged children (grades 9-10) experiencing behavioral issues which may include: school suspensions, difficulties in or academic failure, disruptive family behavior, immaturity, acting out behaviors, poor impulse control, defiant and disrespectful behavior, procrastination and motivational problems.
The Sheridan House Residential Program is designed to intervene in the life of a family before dysfunctional behavior becomes a habitual lifestyle. Our chief objective is to provide the structure and environment that allows the child to make the life changes necessary to accept responsibility for their behavior at home and school and develop essential life skills. It is also our desire to equip and educate the parents of our children so the child can graduate and re-enter the home successfully. Our deepest hope is that during this process each family member will come to know Jesus Christ as their Lord and Savior and experience the personal love that God has for each of them.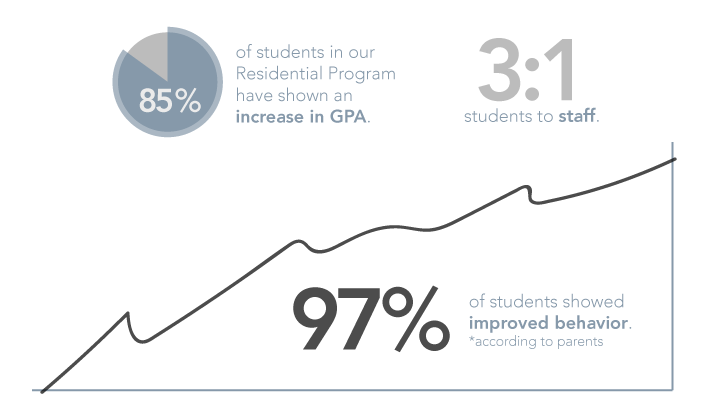 Sheridan House provides a "five day" residential treatment program for the children, intensive education for the parents and a personalized weekend program for the family to follow when the child returns home on weekends and holidays. Through the use of encouraging relationships, consistent accountability, and a proven behavior modification program, we provide training in social skills, personal responsibility, discipline, communication, conflict management and effective problem solving for both the children and parents.
The development of life skills is assessed every day and each child is awarded points for the successful completion of tasks, assignments and reaching personal goals. Daily assessment includes the review of public school reports focusing on academics and behavior, as well as the child's daily performance and attitude during chores and other in-house activities. In addition, the parents assess the child's weekend progress, which in turn affects the child's points and privileges during the program week. Graduation from the Sheridan House Residential Program is contingent on the child earning at least 6,000 points and is evidenced by substantial improvements in behavior, responsibility, and the use of effective life skills. The average stay at Sheridan House is ten to twelve months.
*Children who have clinical diagnoses, (i.e. Autism spectrum, Asperger's, Bi-Polar Disorder, Schizophrenia, Severe Depression, Suicidal tendencies etc.) and children who exhibit behaviors resulting from physical abuse, sexual abuse, substance abuse or gang involvement, MAY NOT be suitable for placement. However, if our residential program is not a good fit for the needs of a child, we may be able to assist through the counseling center or offer a referral.
Our commitment extends beyond the child at risk to include the most significant element of a child's development…their parents. Sheridan House has an outstanding reputation for providing accountability, training education and emotional support to the parents of the children in our residential program. Through weekly parent training, support groups, and counseling, we provide the foundation for the parents to gain the critical skills and confidence needed to successfully manage their child's behavior, continued growth and smooth transition back into their family environment and school.
Our goals for parents are to:
Create and maintain and a parenting plan that is unique to their family needs
Develop a deeper more meaningful parent/child relationship
Strengthen the parent's effectiveness to care for and nurture their children
Understand the unique roles of the mother and father in raising a child
Decipher the developmental and emotional needs of their children
Implement discipline through consistent and effective consequences
Maintain lines of communication that will continue the personal growth process established during their time at Sheridan House
Sheridan House Family Ministries is a faith-based organization which is privately funded through charitable donations. Due to the generosity of our supporters, we are able to offer help to families at a truly affordable fee, substantially below our cost, and based on individual need. Parents also have the opportunity to reduce this fee further, based on their level of involvement in the program.
For your convenience, you can now pay your fees in advance. Select your child's house name and begin.