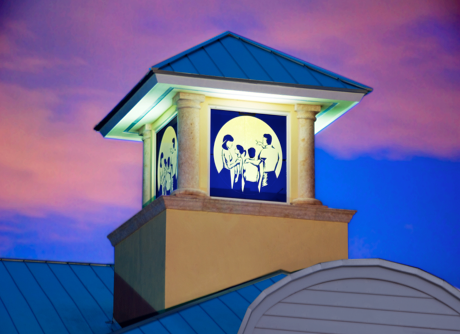 • Gifts of tangible personal property
• Gifts of life insurance policies
• Gifts of real estate
Sheridan House has a Donor Advised Fund at the National Christian Foundation (NCF) set up so assets such as real estate, boats and even business interests can be donated with a fair-market value deduction.
Whether you own a beachfront home or a family farm, the team at the NCF can help you turn your valuable property into a family legacy gift to Sheridan House that will be life-changing to the families we work with! By giving real estate BEFORE THE SALE, instead of writing checks to donate, you'll improve your cash flow, reduce or eliminate capital gains taxes, and be able to help more people.
A sound investment strategy typically would dictate that only a portion of assets are in cash. For most people wealth is tied up in assets such as real estate, stocks, or business interests. Therefore, for most of us, all of our giving is coming from that tiny piece of the pie. What if you stopped writing checks and started giving from your wealth instead? There is a huge advantage in donating assets in that you typically receive a tax deduction for the full fair-market value of your gift, as well as reduce or eliminate capital gains taxes. This means more goes to support your local church or favorite ministries. The bottom line is that you get to give more and keep more!
Selling property?
You can maximize your tax savings by giving appreciated real estate to Sheridan House's Donor Advised Fund at NCF before the sale. The National Christian Foundation has extensive experience with all types of property gifts, including raw land as well as residential and commercial real estate.