When we buil
t the new sixty acre campus at Sheridan House, we were required to incorporate a large 10-acre lake.  Initially, we thought the lake was an incredible waste valuable space.  We had no idea how valuable this lake would be to the development of the boys we serve through our residential program; but, as always, God knew.
A typical boy who comes to live at Sheridan House has had very little – if any – interaction with his dad or any other man.  On average, he spends far too much time sitting in front of video games; and has a tremendous need to learn the discipline of patience.  Add all those elements together and you see the opportunity fishing offers.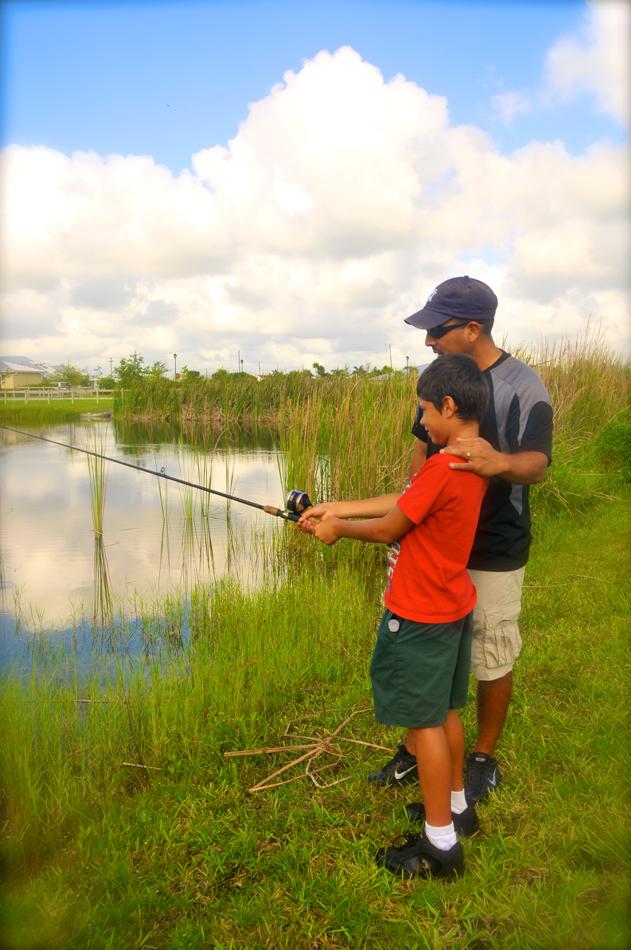 This summer a friend of Sheridan House saw the lake and said, "The boys in the residential program need to learn to fish."  He supplied every one of our boys with a rod, reel, and the necessary fishing equipment.  (Since I am not a fisherman myself, I don't even know what that equipment is called, but they have it.)
Watching the boys each catch their first fish has been incredible.  As one boy gets a fish, all of the others drop their rods and run around the lake to see the fresh catch.  Their excitement has been contagious.  To my surprise, most of them have never been fishing before even though they have grown up in South Florida; so, each catch has been such an accomplishment.
Even more impacting has been the man/boy hours around the lake.  As they have stood around the lake patiently waiting for the fish to bite, the men on the leadership team have shared their faith with the boys.  The time they have spent talking while fishing has been awesome.  The boys are learning the discipline of patience and are bonding with men that love the Lord and love them.  I know that they are creating memories that the boys will never forget.
We finally get the purpose of the lake.  God is using it to fish for young men and develop His children.
By Dr. Bob Barnes